I THINK BUSINESS Launching New Coworking Space In Lucknow
A new coworking space by I think business launching soon in "ONENESS" Food Mall Building in Vineet Khand 6 in Lucknow City. A global business aggregator company now going to provide a world class amenities like power backup, high-speed WiFi, mailing and package handling to make the startups' everyday work seamless. I THINK BUSINESS will be launching its state-of-the-art 150+ seater and another 250+ seater in NOIDA in the next three months. I THINK BUSINESS has plans to expand in Jaipur, Bangalore, Pune, Mumbai and Hyderabad in the upcoming year.
Coworking is a way of working that is not only an opportunity for bootstrapping a startup, but also for overcoming the entrepreneur's blues. It's an inexpensive means of support and office space.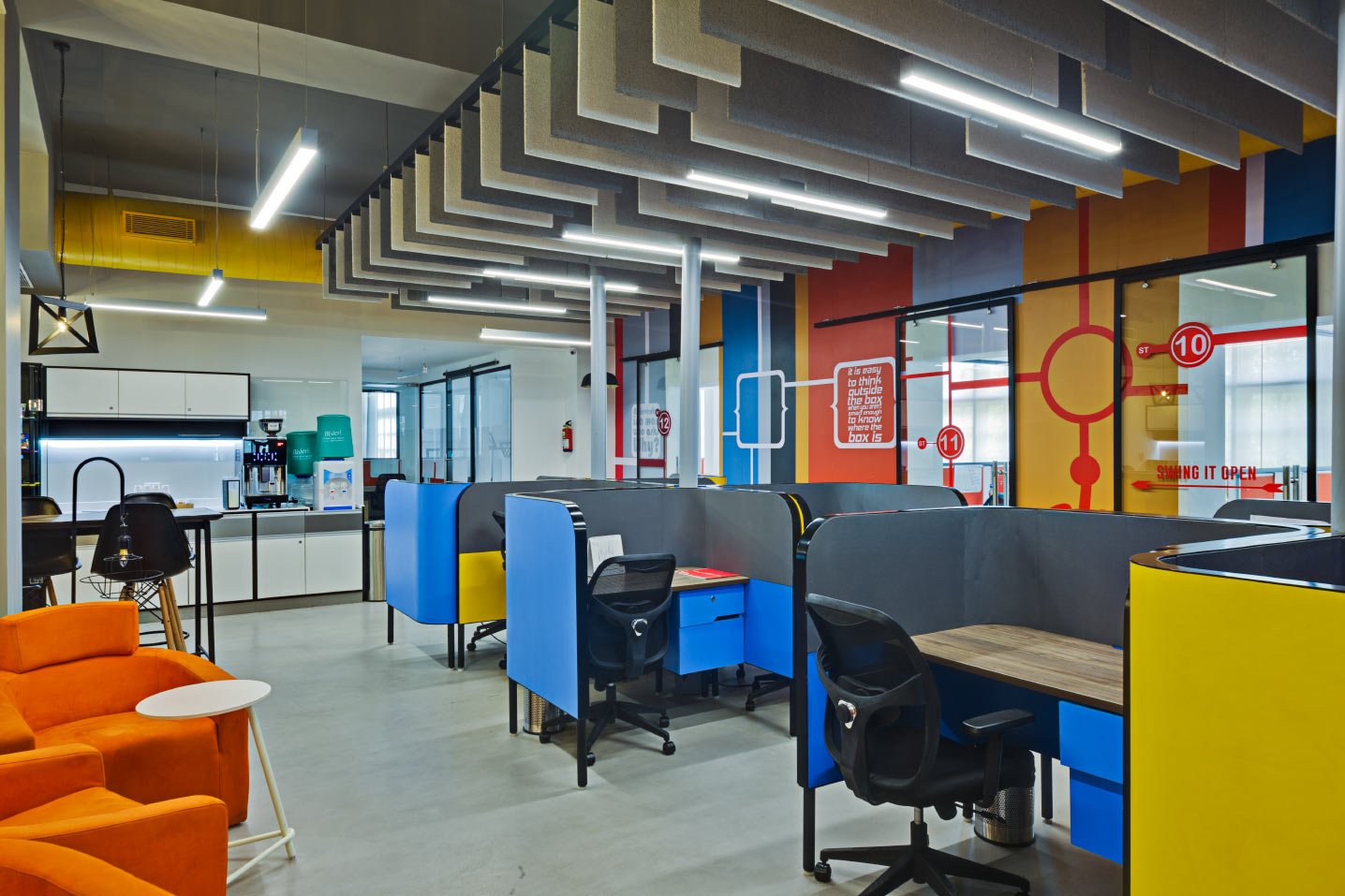 Spread across 12500 sq-ft, the new coworking space, located in Vineet Khand 6 Gomti Nagar (Lucknow) is a lot more than just a regular coworking space. Along with the coworking services, it offers an ecosystem to startups and SMEs with disruptive business ideas wherein they mentor, leverage and provide networking opportunities to them.
I THINK BUSINESS is known for its global network of stylish and supportive coworking spaces, I THINK BUSINESS is a big player in the City. Its all the locations are all just what you would expect of its excellency : airy, well-equipped, replete with office services, and of course, lots of good coffee. I THINK BUSINESS is always a reliable name for solopreneurs, startups, and small operations in search of a work base.
In short, coworking space is a good alternative work space as our work load becomes more and more remote for certain industries. In today's office environment, most functional organisations are not necessarily in-house in order to make the organization more effective in its operations.
What drives businesses today is the ability of companies to collaborate with different companies who can do things on a bigger scale and using lesser resources.
The advantages of third generation working space are:-
1. Building of a community of independent workers – that means, you will work alongside a group of self-motivated people who do not need instructions from other people on what needs to get done for the day. (The only boss present at a coworking space is you. You are your own boss there. Your coworkers are not employed by the same employer, remember?)

2. A channel for great discussions to take place. Creativity flourish when limits are being removed. Ideas can be bounced off from different coworkers who may be from different cultural background, industry background, skills, etc.

3. A place for knowledge transfer. One of the beauty of a coworking space is that it allows people from diverse background to share their skills and experience with fellow coworkers who are there to learn and grow together as a community. There is a saying that says, "The more you teach, the more you learn. The more you learn, the more you grow. The more you grow, the more money you make."
Startups are businesses that are made from the ground. With limited resources and the terror of failure at every step, it is essential for business owners and various professionals, entrepreneurs lookout for sustainable and affordable alternatives to almost every facility that they avail.
The demand for coworking offices is increasing day by day worldwide. Drawing conclusions from the reports, the number of coworking office spaces is expected to go up to about 42,975 by the time the year 2024 comes to an end. This immense rise in the numbers is due to the numerous benefits of this sustainable alternative to traditional offices.
While the facilities should not cause a strain on the pocket, it is supposed to be of good quality too. Since coworking offices check with all these requirements, the industry is gaining popularity in both developing as well as developed nations. The flexible coworking office spaces are observing and maintaining a global market value of about 26 billion US dollars.